Dr. Rupa Jolly Named in The New Orleans Advocate 2019 A-List of Influential New Orleanians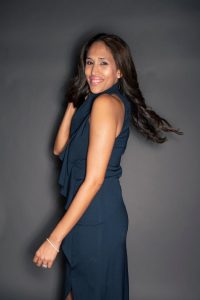 NEW ORLEANS, May 17, 2019 — Dr. Rupa Jolly, dentist and wife of Dr. Tarun Jolly of Tarun Jolly Enterprises, has been named in The New Orleans Advocate's A-List of Most Influential New Orleanians in 2019. She joins more than 20 other locals on the list, which celebrates artists, entertainers, business people and other newsmakers that have made an impact on the New Orleans community.
Combining their backgrounds in science and medicine, Dr. Rupa Jolly and her husband Dr. Tarun Jolly have helped local investors collaborate with medical innovators and healthcare experts through their nonprofit, Tarun Jolly Enterprises. Their work spans multiple industries across the city, including outpatient treatment, real estate, healthcare and hospitality. Dr. Rupa Jolly is also on the board of the Second Harvest Food Bank, and she made news with her husband in 2018 after they donated $3 million to Isidore Newman School for a brand new, state-of-the-art science and technology building. The Rupa and Tarun Jolly Science and Technology Building—spanning 30,000 square feet and three stories—was completed last year.
"I am grateful to be a board member of Second Harvest Food Bank as this is such a basic need and no one in this country should go hungry," Dr. Jolly said, speaking of her charitable work and causes. "Coming from a science background, it was also very important for us to give back to the community and help create a state of the art environment for students to thrive via The Isidore Newman School Jolly Science & Technology Building."
The New Orleans Advocate's A-List acknowledges inspiring locals who "advocate for a better New Orleans" across various industries. Other influential New Orleanians named in this year's list include musicians David Shaw and Tank Ball, athlete Benjamin Watson, artists Mallory Page and Alex Beard and actress Patricia Clarkson.
For more information on the nonprofit work of Tarun Jolly Enterprises, please visit www.tarunjollyenterprises.com, or contact the office directly by calling (504) 324-2155. Interested parties in the New Orleans area can also visit the office in person at Tarun Jolly Enterprises, 643 Magazine Street, Suite 402 in New Orleans, La. 70130.